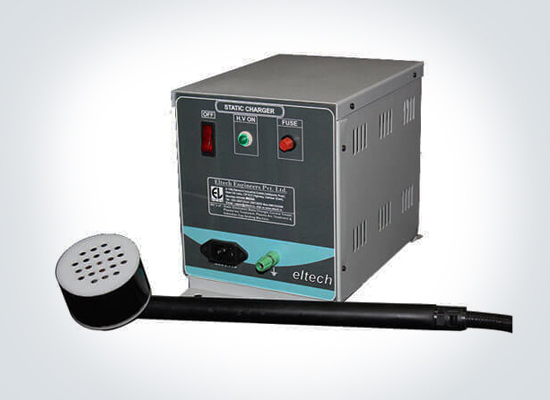 Eltech 311 & EL-CH-313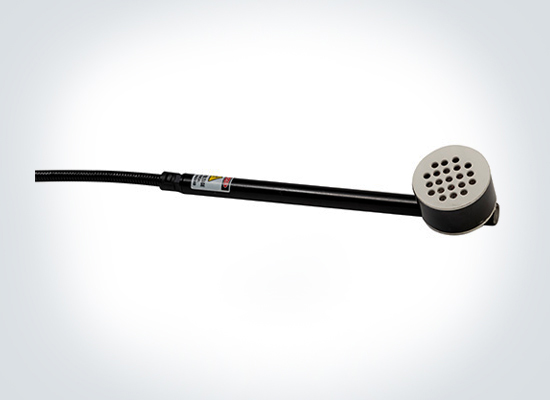 EL-CH-313
Special care has been taken while designing and manufacturing of such high class products to match with the international quality and considering industrial safety standards & of course as per customers? needs to satisfy them which are on the top priority. That?s why Eltech Engineers is leading name in the same field of producing & supplying superior quality static charger at reasonable price to cope up with completive market environment. These machines are suitable for thin foil charging in injection molding and blow molding machine i.e. portable applications in domestic as well as industrial use.
Salient Features of Static Charger :
Provides excellent glossy look, extreme transparency & fine finish to any job profile.
Due to user friendly design & excellent clarity these static chargers have wide flexibility in operation.
For extreme safety, high quality of insulation material is used while manufacturing. Free from any type of leakage currents as well as shocks i.e. shock proof design.
Superior Quality makes these equipments ease to use, no special skill is require to operate.
These static chargers are sealed hermetically to enhance the utilization in extreme weather condition.
Strict quality check at each stage of production makes these machines suitable for wide range of multiple of applications.
Suitable for films having lower density nearer to 0.90 g/m which makes them versatile in operation.
Absolutely zero maintenance makes these machines for trouble free operation over a lifelong period.